Call of Juarez: Bound in Blood es un  Western en primera persona situado  en 1861, desarrollado por Techland y publicado por Ubisoft, es una precuela de Call of Juarez.
Según los creadores de Call of Juarez: Bound in Blood está destinado a hacer de la experiencia del jugador «lo mejor del Oeste jamás creado». El juego se deriva del genero de los  Western Spaguetti: pistoleros, forajidos, duelos, fuga de presos, asaltos a bancos, persecuciones de diligencias y los conflictos con los nativos americanos, similares a otros juegos del oeste.
La trama del juego se establece en el período de la Guerra Civil estadounidense y presenta las aventuras de dos hermanos, Ray y Thomas, en diferentes partes de América del Norte.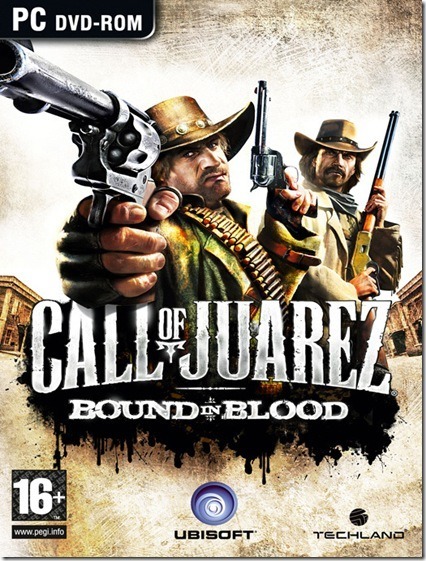 A continuación los Trucos de Call of Juarez Bound in Blood:
Cheat.Heal():   Llena tu salud hasta 100.
Cheat.GiveAmmo(): Consigue toda la munición.
Cheat.GiveRifle(): Consigue el rifle.
Cheat.GiveDynamite(): Consigue dinamita.
Cheat.God(0): Modo dios inactivo.
Cheat.God(1): Modo dios activo.
Cheat.MagicAmmo(0): Munición ilimitada y desactivar no recargar armas.
Cheat.MagicAmmo(1): Munición ilimitada y activar no recargar armas.
Originally posted 2009-10-28 22:17:16.